Posted on 11th Apr 2018
Polythene Carrier Bags and the Environment
It's common to read in today's news headlines that polythene products are damaging our environment and this is highly misleading when you look at the finer details. This is clearly highlighted in our infographic below.
The problem is not the simple existence of polythene products such as carrier bags, but the comparative shortfall in the percentage of polythene being recycled and reused.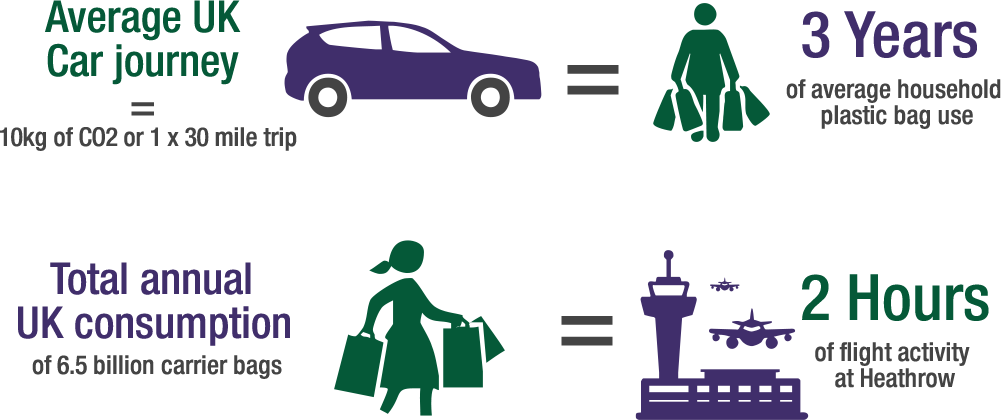 The polythene used in our bags is completely recyclable and can be recycled many times over. Unlike recycling paper, which degrades the fibres leaving the paper weaker with every cycle, polythene can be recycled many times and made into new products.
"Of all the waste that goes to landfill, 20 per cent is household waste and 0.3 per cent is plastic bags."
-Sir Charlie Mayfield, Chairman of John Lewis PLC
All our carrier and mailing bags are fully recyclable, so if you're an eco-conscious business looking to reduce your carbon footprint then you've come to the right place.
With a strong emphasis on designing and producing eco-friendly packaging, we also offer a range of specialist eco products that are manufactured from 100% recyclable materials alongside our bio-degradable, compostable, corn starch materials to suit any of your green requirements.
So whether you're an eco-warrior looking to blaze a trail towards a greener world, or just trying to do your part, have a look at our range of eco-friendly carrier bag and speak to one of our team to find the right solution for you.
Posts by Category
Posts by Date