Printed Punched out Handle Polythene Bags
If you want to display your brand in a simple and cost-effective way, punched out handle bags will be perfect for you. They are strong, versatile and are used by a wide range of retailers.
Why choose a punched handle carrier bag?
These customised bags are made from a varigauge material which means the thickness naturally increases at the top of the bag allowing it to take more weight. The handle is then just punched out of the bag to allow the bag to be carried.
Used by a whole range of retailers, our printed, punched out handle, carrier bags are versatile and stylish. Whether you need them for an exhibition or show, or for daily use in your retail store, a bespoke punched out handle bags will not disappoint.
If you're looking for an economical option, punched handle carriers can be ordered in quantities as little as 500 per order, can cost as little as 5p per bag and are usually delivered within 7-10 days.
What colours can I choose for my punched handle carrier bag?
From a single colour logo or design through to three colours, a punched handle bag can easily reflect your brand identity and image. If you're looking for a detailed design our studio team can achieve the look of a photo print with a single colour gradient created from microdots.
What sizes are available?
With more than 10 different sizes available, it's no wonder that our punched handle polythene bag is one of the most popular choices for retailers. Our expert customer service team can take you through the available options to ensure that your bag matches your products and your budget.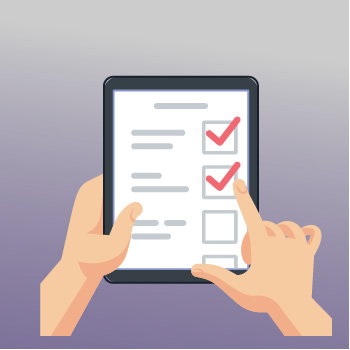 Step
1
Place enquiry and receive quote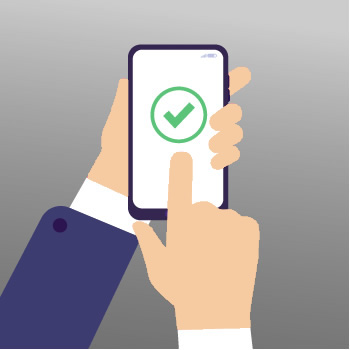 Step
2
We will send you a proof to signoff
Step
3
Your bags are made and delivered
What makes carrierbags.co.uk the uk's leading supplier?
Our knowledgeable customer service team are experts when it comes to carrier bags and you can be sure we will provide you with the right bag for your business. For a quick quote or to place an order for your own Printed Punched out Handle Polythene Bags today, please call us now on 01438 742890
Make an Enquiry
Looking for a stronger punched handle carrier bag?
With two options for our varigauge material, we can provide a stronger alternative to our bestselling standard punched handle carrier bag.
Our standard varigauge is 180 gauge at the bottom and 360 gauge at the top (45/90 micron) where the punched-out handle sits.
Our stronger varigauge is 250 gauge at the bottom and 500 gauge at the top (62.5/125 micron), enabling it to hold heavier items.
Varigauge bags are often the most cost-effective solution and very popular with retail stores, made from low density polythene (LDPE)
Our varigauge bags are fully recyclable.