Printed Flat Handle Paper Bags
Our printed flat tape handle paper bags are ideal for retail and promotional use. These kraft bags are available in a base colour of white or brown, the white bags can then be full colour printed to match the brand colours of your choice.
Commonly used in cafés and coffee shops, these bags are versatile and are perfect for small products in shops and at promotional events.
Why choose a flat handle paper carrier bag?
Fully recyclable and practical, flat handle bags are a popular choice for many food outlets and cafes. These high quality, eco-friendly kraft bags also provide the ideal option for promotional events and exhibitions working well when filled with promotional information and knick-knacks.
What colours can I choose for my flat handle paper bag?
At carrierbags.co.uk we can create your personalised flat paper handle bag in any colour and design you choose. From a base colour of white or kraft brown they can be printed with a simple single colour (which looks great on the brown) through to an all-over graphic design best suited to the white base colour. From complex designs to simple logos, we can ensure your bag provides a professional look that stands out from the crowd.
What sizes are available?
We can make your bag in two different sizes, 180x102x230mm and 180x102x340mm. Ideal for sandwich shops and retailers looking for a bag that works for smaller purchases. Our team will ensure that your bag is perfectly suited to your needs.
Order quantities start at 500 and delivery times usually within 14-21 days, with a 5-day express option available for those urgent last minute needs. Prices for our flat handle paper bags start at just 10p per bag.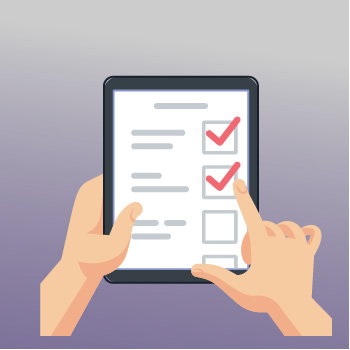 Step
1
Place enquiry and receive quote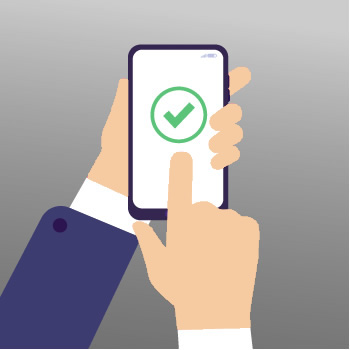 Step
2
We will send you a proof to signoff
Step
3
Your bags are made and delivered
What makes carrierbags.co.uk the uk's leading supplier?
Our knowledgeable customer service team are experts when it comes to carrier bags and you can be sure we will provide you with the right bag for your business. For a quick quote or to place an order for your own Printed Flat Handle Paper Bags today, please call us now on 01438 742890
Make an Enquiry
Need your flat handle bags in a hurry, our express service option is ideal for those last-minute orders where the bag is being printed with up to 5 spot colours. Throughout most of the year we're able to offer this 5-day service and ensure you have the bags you need on your doorstep.
As our flat handle bags are made from paper, a renewable source and can be widely recycled or used in home compost bins which need carbon to flourish - paper is mainly carbon and when shredded balances compost and helps to break down organic waste, they are often the most eco-friendly option for environmentally conscious retailers.