Printed Cotton Shopping Bags
Our printed cotton shoppers often referred to as printed tote bags are a fantastic option for your business and are an eco-friendly option.
Environmental - eco-friendly alternative = better for environment.
Durability - Cotton Shopping Bags are durable and withstand greater weight and long distances.
Aesthetics - Fabric bags have a style of their own and are seen as fashionable with more people choosing them for their shopping.
Why choose a printed cotton shopper?
Bespoke cotton bags can be printed with your brand or logo and are reusable so your customers can reuse their shoppers hundreds or even thousands of times giving huge exposure to your brand.
Popular in the retail sector, these bags are available in a 100% natural, totally unbleached material and provide a good alternative to a plastic bag and as it is reused overtime has less impact on the environment.
One of the things that make these versatile shopping bags so useful is the ability to fold them up and pop them into a pocket or handbag. Their lightweight fabric, durable design and optional longer handle make them perfect for carrying a multitude on purchases, from food through to clothing and books.
Made from the soft fibre that grows from the seeds of the cotton plant, our printed shopping bags can be ordered in quantities as little as 100 per order, cost as little as 65p and can be delivered in as few as 7 days.
What colours can I choose for my printed cotton tote shopping bag?
Our tote bags are available a weight of 5oz with a print area of 280mm x 260mm, choose from the following bag colours:
Natural
Yellow (Pantone 121)
Red (Pantone 186)
Pink (Pantone 2039)
Purple (Pantone 7670)
Light Blue (Pantone 2170)
Royal Blue (Pantone 287)
Navy Blue (Pantone 539)
Green (Pantone 2257)
Cool Grey (Pantone 6)
Orange (Pantone 1655)
White
Black
The bags are then screen printed with up 10 colours but it's also possible to print with full colour Litho transfers just ask our team for a quote and they'll talk you through the most cost effective option to give you the perfect printed shopping bag that we know you'll customers will use time and time again.
We can print on one side or both sides, no design is too complex or too simple - we're here to make your bag, just how you want it.
All of our cotton shopping bags are printed right here in the UK too, so they don't have to travel too far to reach their final destination.
What sizes are available?
The cotton shopping bags are 380mm x 420mm and available with a standard or longer handle, with or without a gusset.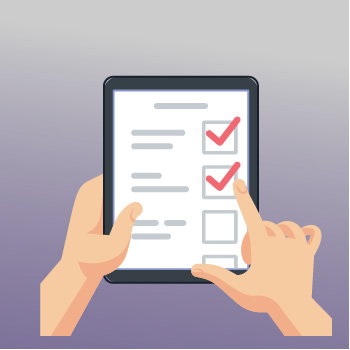 Step
1
Place enquiry and receive quote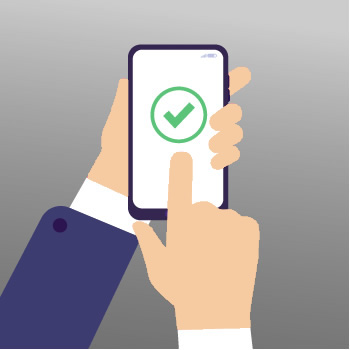 Step
2
We will send you a proof to signoff
Step
3
Your bags are made and delivered
What makes carrierbags.co.uk the uk's leading supplier?
Our knowledgeable customer service team are experts when it comes to carrier bags and you can be sure we will provide you with the right bag for your business. For a quick quote or to place an order for your own Printed Cotton Shopping Bags today, please call us now on 01438 742890
Make an Enquiry
Since the introduction of the charge on single use plastic bags and the overall increased awareness around plastic and the environment, options like these cotton tote bags have grown in popularity.
Providing a printed cotton shopping bag is a suitable alternative, with fibre is soft but extremely strong and durable, the bag is recyclable and biodegradable, and these totes are often reused more than any other type of bag.