Please click to begin building your carrier bag
Printed Wine Bottle Carrier Bags
Our Wine Bottle Carrier Bags come in a wide range of colours.
These bags are perfect for corporate gifts, and for the wine and entertainment industries and are strong and reusable. Most designs are achievable by printing flexographic solid ink colours.
Using our quotation system we can quote you for wine carriers bags, offering you a quality product at the best possible price. We provide a fast turnaround time and our team are always available to assist you.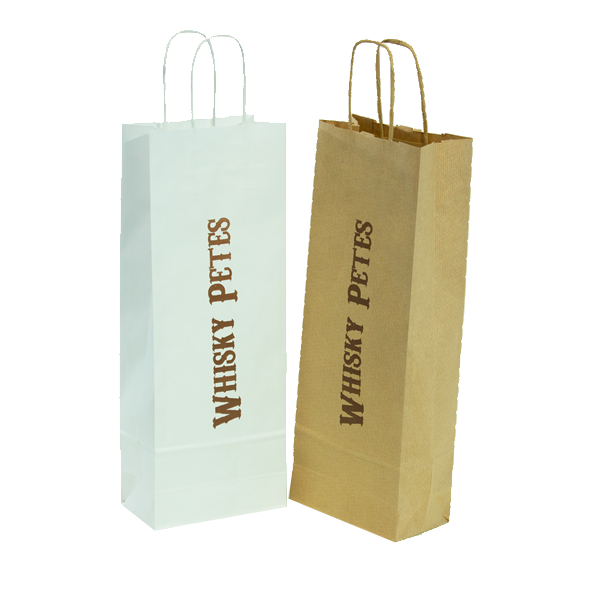 We deliver urgent small quantities of bags quickly direct to your door...
The Carrier Bag styles that we can provide...